29 Dec

INVATI IS HERE

We are excited to announce that Aveda's new line for fuller, thicker hair has finally arrived!

Invati is a three step system that tackles hair loss, naturally! The hair growth-stimulating line includes the exfoliating shampoo, thickening conditioner, and scalp revitalizer. Invati is 97% natural and can reduce hair loss up to 33% when used correctly!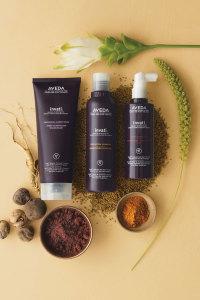 Our own Master Stylist, Miss Diane Martin, has been using the Invati system and has seen a major difference! "I can no longer see my scalp on top and it feels fuller and thicker every time I use it."
We encourage anyone suffering from hair loss to come in to Accents and try out Invati. We are sure that it will give your hair a complete transformation, and give you that fullness you desire!